Gender Equality and Human Rights in Climate Action and Renewable Energy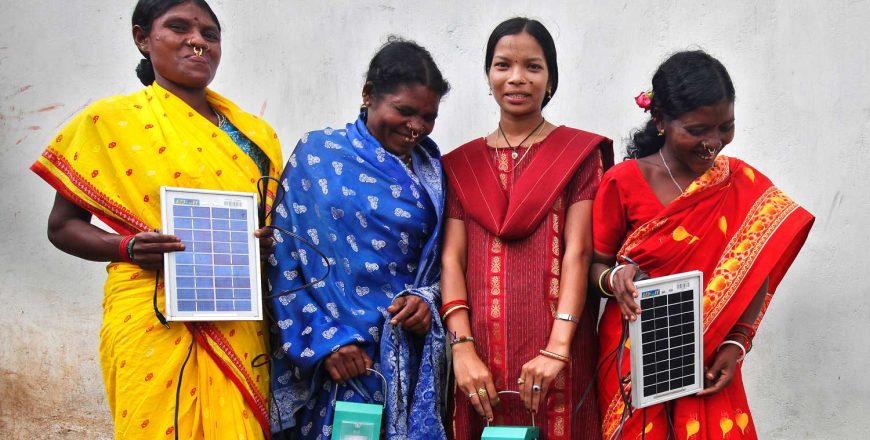 This self-paced e-course provides an overview of the interlinkages between gender, human rights, climate change, and renewable energy. It provides participants with the specific knowledge and tools to integrate and implement gender equality in renewable energy access and entrepreneurship, as well as related gender-responsive and human rights-based approaches in climate change mitigation and adaptation measures.
Course Target Group:
The Course is of particular interest to the following audiences:
National policymakers, government officials and stakeholders in sectors of climate change, gender equality and renewable energy, as well as regional actors;
Renewable energy service providers and officials of financial institutions in renewable energy entrepreneurship;
Anyone interested in learning more about gender equality and human rights-based approaches in the renewable energy sector.
Course Content and Structure:
Each of the three modules in this course consists of specific learning objectives and contains a broad range of features including videos, case studies, and quizzes with the latest data and trends. The modules are divided into 4 lessons of around 30 minutes each.
Course Certification:
The course features two levels of certification:
Level 1: Each module in the course has a final quiz to assess participants' understanding of the content. Participants will receive a completion badge upon successful completion of each quiz.
Level 2: Participants who pass all the final quizzes within their learning pathway will receive a UN certificate of completion, where successful completion will require a score of 70% or higher with a maximum of 3 attempts at each quiz.
After completion, participants have the possibility to submit a feedback form accessible on the course webpage. Users are also invited to participate in a pre- and post-survey on how they (intend to) use the knowledge acquired.
Be the first to add a review.
Please,
login
to leave a review