Online Education in Focus of the First Online INTOSAI International Scientific and Practical Conference
22 April 2021

Posted by:

SAI Russia

Category:

News

,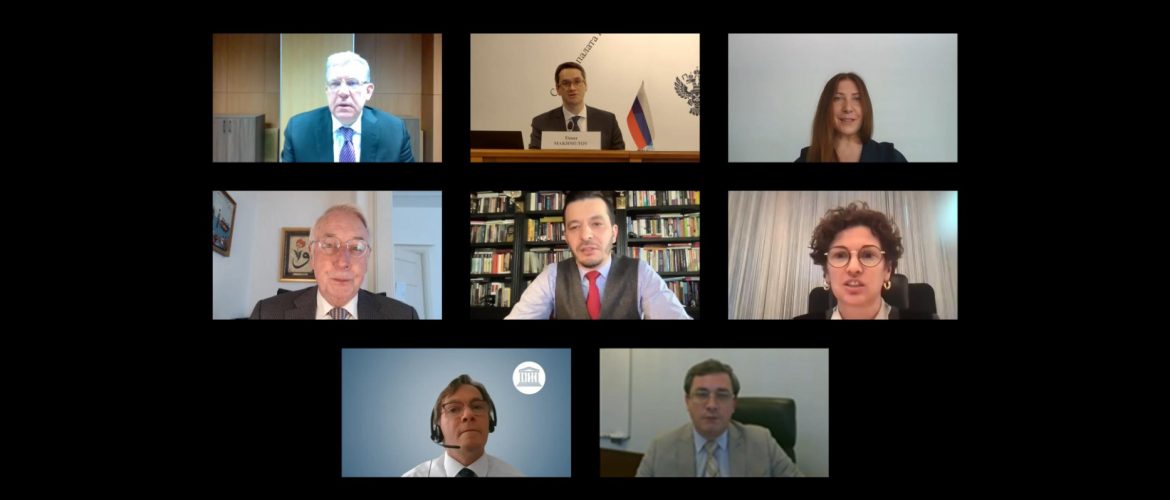 On April 22, the Plenary Session "Online Education: new normal or temporary solution?" marked the beginning of the second and final day of the First Online International Scientific and Practical Conference under the auspices of the INTOSAI Chair.
The future of education discussed outstanding experts from the viewpoints of academic community, business and psychology, under the moderation of Ms. Svetlana Infimovskaya, Director of the innovative "School 21". Among the speakers were:
Prof. Dr. Hans Wissema, Professor Emeritus at TU Delft, the Netherlands, author of the bestseller "Towards the Third Generation University";
Dr. Sobhi Tawil, Director of the Future of Learning and Innovation Team and the Futures of Education Initiative of UNESCO;
Dr. Andrey Kurpatov, Scientific Director of the Sberbank Neuroscience and Human Behaviour Laboratory, President of the High School of Methodology;
Ms. Julia Solovieva, Managing Director of Google Russia;
Mr. Maksim Nazarov, Vice-Rector of the Russian Presidential Academy of National Economy and Public Administration (RANEPA).
Nowadays, education faces the new digital era and should be reconsidered to adapt to the new demands and circumstances. Within the Session speakers discussed new normal demands for education, online educational platforms and possible synergy of online and offline formats.
Apart from that, U-INTOSAI platform, created by INTOSAI Chair, was officially presented to the participants of the Conference at the event. The distinguished experts outlined the importance and timeliness of such a project creation due to the current global trends.
The Conference was attended by more than 500 representatives from 101 SAIs. Translation of the Conference was conducted into Russian and five official INTOSAI languages (English, Spanish, French, German, Arabic).
We invite all SAIs to share information on their educational activities at U-INTOSAI Platform and promote the importance of the life-long learning!