IDI Launches New Tool LOTA
6 October 2021

Posted by:

SAI Russia

Category:

News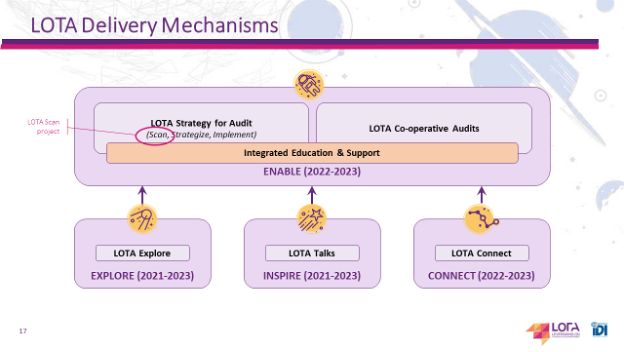 INTOSAI Development Initiative has launched its first project under a new initiative – LOTA.
LOTA (Leveraging on Technological Advancement) stands for "Taking advantage of opportunities for technological progress". The tool aims to help SAIs move forward through the use and audit of state-of-the-art technologies.
The team working on the project consists of experienced and knowledgeable experts from different regions of INTOSAI.
The first project under the initiative is LOTA Scan. It also aims to develop a tool to support SAIs in assessing the current external and internal technological environment. Products LOTA they can be used to develop further audit strategies.